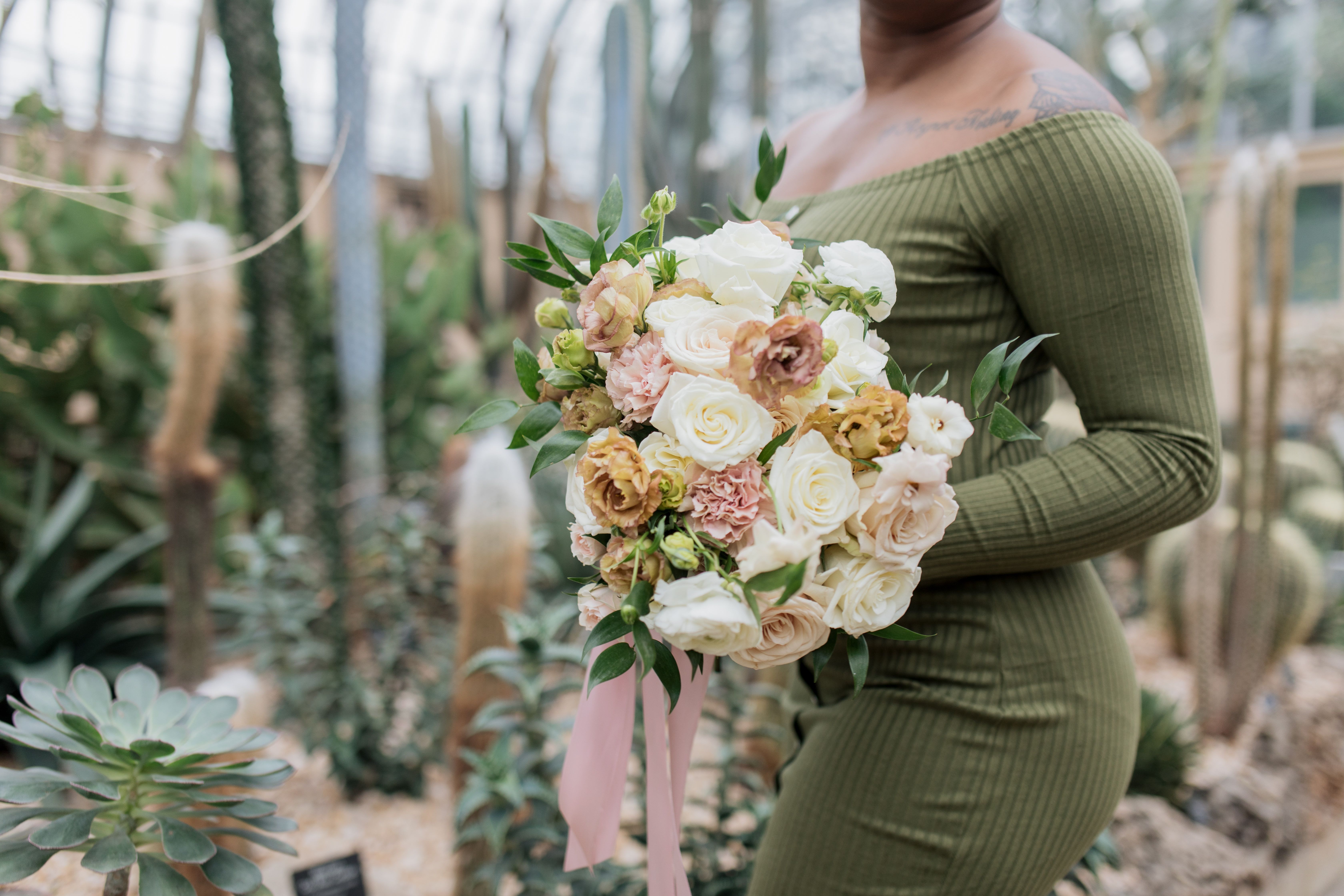 At times designing can seem intimidating. I often hear my students tell me that they aren't creative and they kill everything they touch! STOP! Everyone is capable of creating magic, if you're open and willing to commit to the process. I love creating bouquets. It is the first impression my bride receives before starting her "happily ever after." Don't you want to create a bouquet that will bring people to happy tears? Don't you want to feel the magic of creating something that is personal to you? This course will be the beginning of your journey, flower friend.
Hey flower friend, lets chat!
For the last 6 years, I have been teaching high school students the art of floral design. Funny how around that same age, specifically, since I was 15, I have been sharing my love and techniques used to create my signature textural designs. In my early 20's, I found my niche as a wedding florist working at a small but popular floral shop in Chicago's Lincoln Park. I found my love of curiosities, variety, and novelty blooms that could be married into lush round designs. That has evolved into loose, lush, and romantic story of the love of my couples. 300 weddings later I wouldn't change a thing. As I evolved within my role as an educator and a floral designer, I too grew my confidence and the experience. Learning techniques and skills, utilized by some of the most amazing florists in the industry. Now you too, can learn the same techniques and skills! As a reminder, this isn't a course that will make you florist overnight. But, it is a beginners course that will assist you with the fundamentals of design. You will learn the basics first, which will allow you to let loose and be free to create what your heart desires. As a reminder, I will never tell you "what to place where" because it hinders the creative process, but you will learn the fundamentals of design, to know when your creation is perfection. Trust me and know that I believe in you!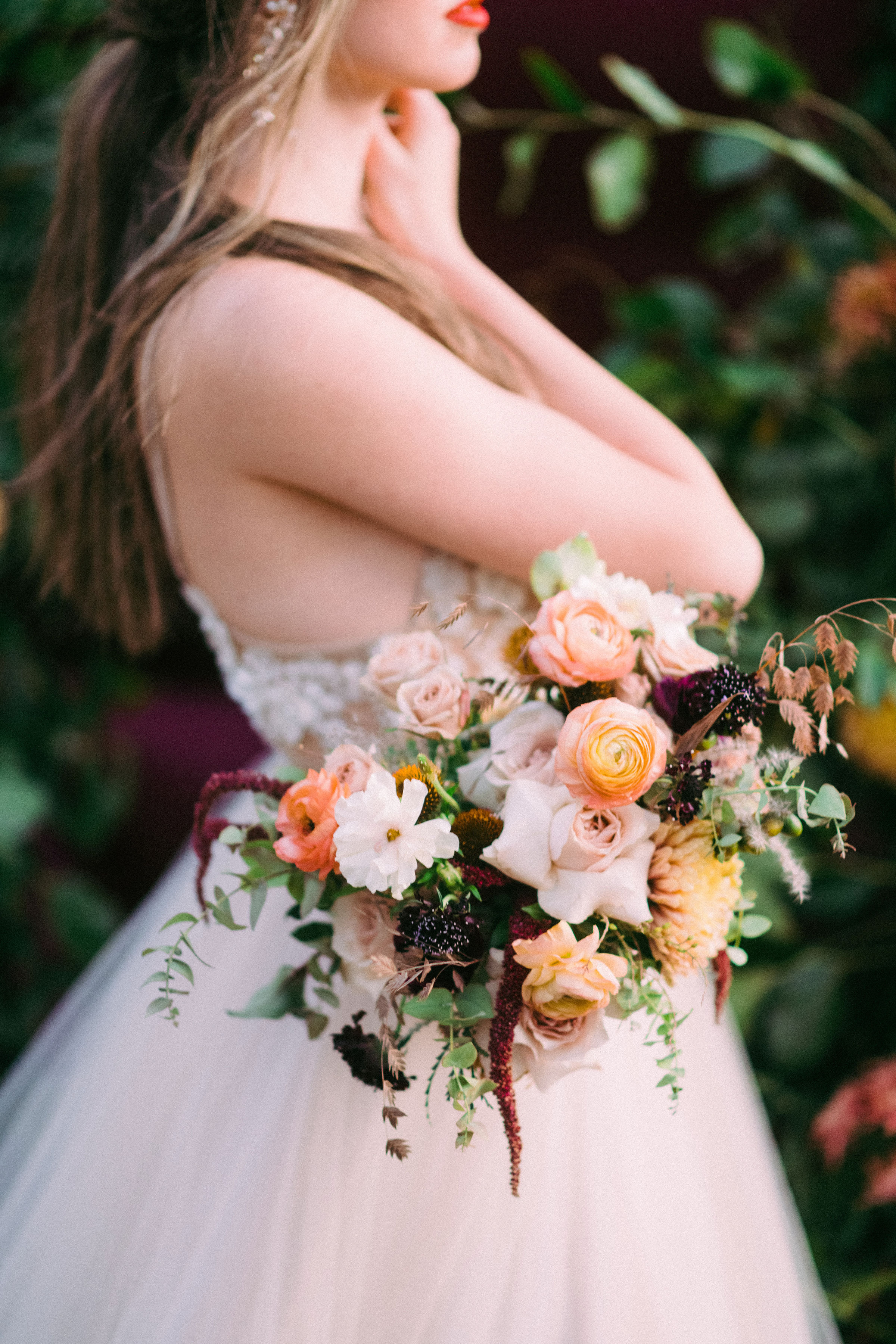 "Just Peachy" is such a beauty for the colorful bride. Who wouldn't love to carry such a beauty down the aisle?! And who wouldn't want to have the knowledge in creating such a masterpiece, for your best friend, dearest family member  or even yourself?!!?  This is an option we created in our DIY Box kits. "Just Peachy" is a fall look with mixed foliage's, dried grasses, and floral ranging from peach to burgundy tones. The textures alone bring me so much joy! I'm beyond excited to offer this as an option to you!
Texture is the secret to every design. You would think it's the color, that's "mind blowing", but if you really look closely the texture is what sets off the color. Every design we create has a series of elements that will make your bouquets beyond magical! 
Converting your bouquet into a centerpiece!
The beauty of learning how to create a hand tied bouquet, is that it is also another trick to learning how to create a centerpiece. You can easily shorten your stems, and drop the bouquet in your favorite vase and now you have a multipurpose design. I personally love a metallic vessel, as the look is timeless and romantic. Just remove your ribbon, make a few adjustments, shorten your stems if necessary and drop into a vase that is proportionate to your bouquet. Ready to learn this quick technique?
Creating a BK Bridal Bouquet
The KEE to all things floral!
I've spent my lifetime creating pieces that would bring joy to my clients. Now its your turn to do the same. You can bring great fragrances, joy, color, and happiness to your own homes. My course will give you the opportunity to create as I do everyday. No pressure and no fuss! It is only good vibes, beautiful floral, and relaxing fun!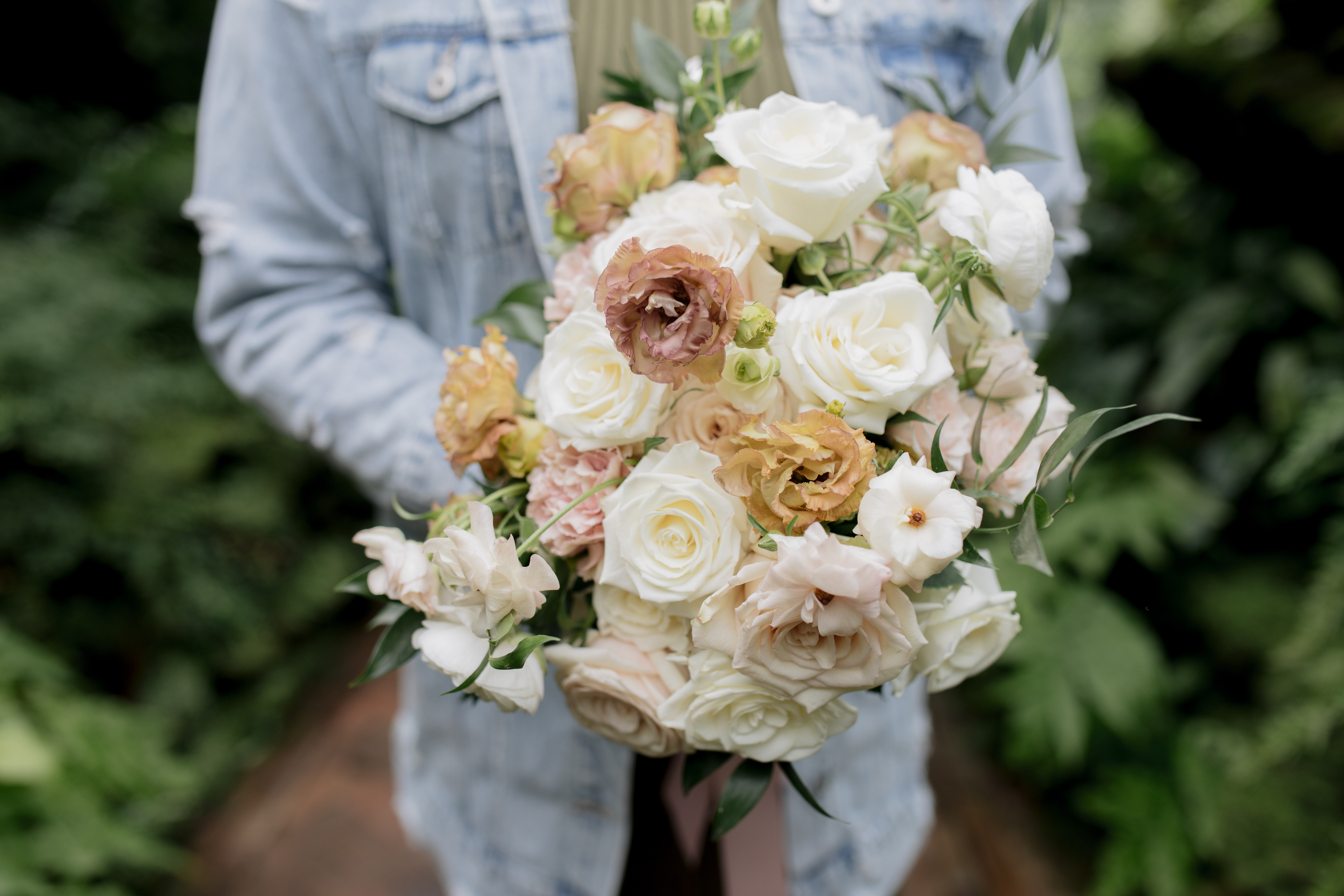 Additional BK Featured Products
Not only do I have a bouquets course, I also have a matching centerpiece course. This is perfect for the anyone who wants to create a centerpiece for their dinner table or have a relaxing day being creative. Explore my second course and be on the lookout for my next design series.
EXAMPLE